Cooks from Frozen in under 10 minutes
Sauté 'n Serve cooks from frozen, so there is zero waste. Just simmer sauce side down in any pan, flip the shrimp so it's cooked through in that sauce, and serve!
A group of passionate travelers decided to dedicate the best years of their professional lives looking for Sustainable Seafood around the world. Driven by a passion for healthy seafood and the firm belief that others should share our experiences and do good spirit, we began to blend the best possible ingredients to realize our ambition. The result is a range of exquisite meals that want to acquire the reputation as 'the' seafood meals for the gourmet passionate travelers and food lovers.
Fresh Ingredients
These innovative products are developed using only ASC Certified sustainable shrimp. The sauce is hand-made in small batches using all-natural ingredients with no preservatives and no GMOs. Delicious and responsible.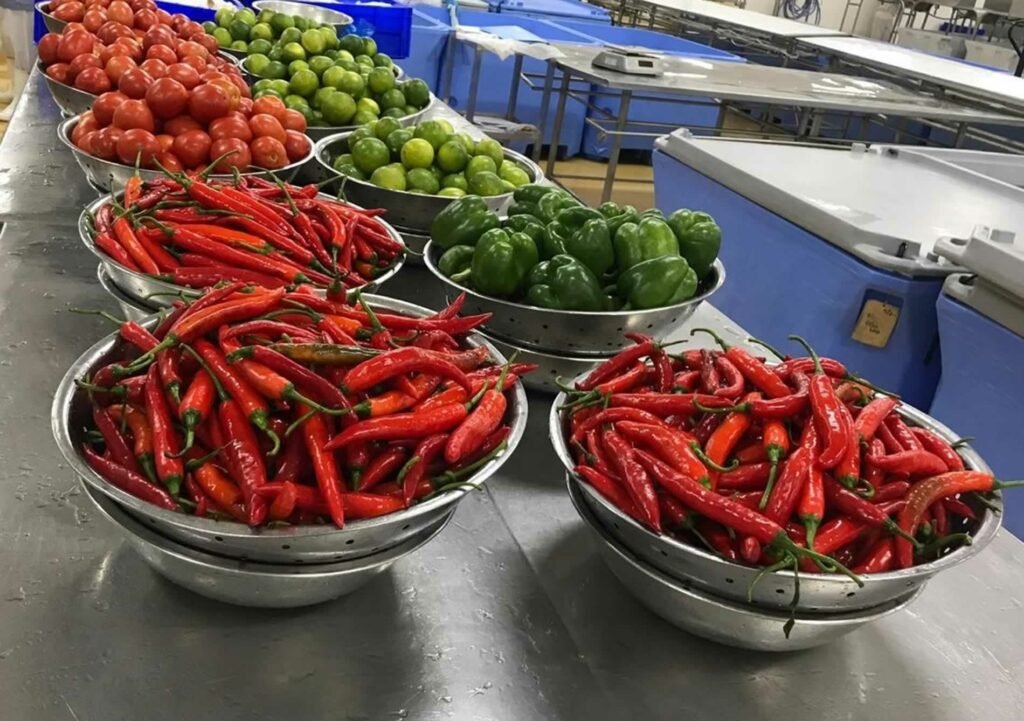 ASC certified sustainable shrimp in a 100% natural, hand-made sauce that can be prepared from frozen in under 10 minutes without the expertise of a chef. Serve a high-quality product while minimizing labor, inventory, and costs. Available in 5 flavors with 36-40 size shrimp. Serve with rice, pasta, or your choice of side. Customizable solutions available!

Creole
Succulent Shrimp sautéed in a butter, garlic, herbs and white wine sauce made amazingly flavorful.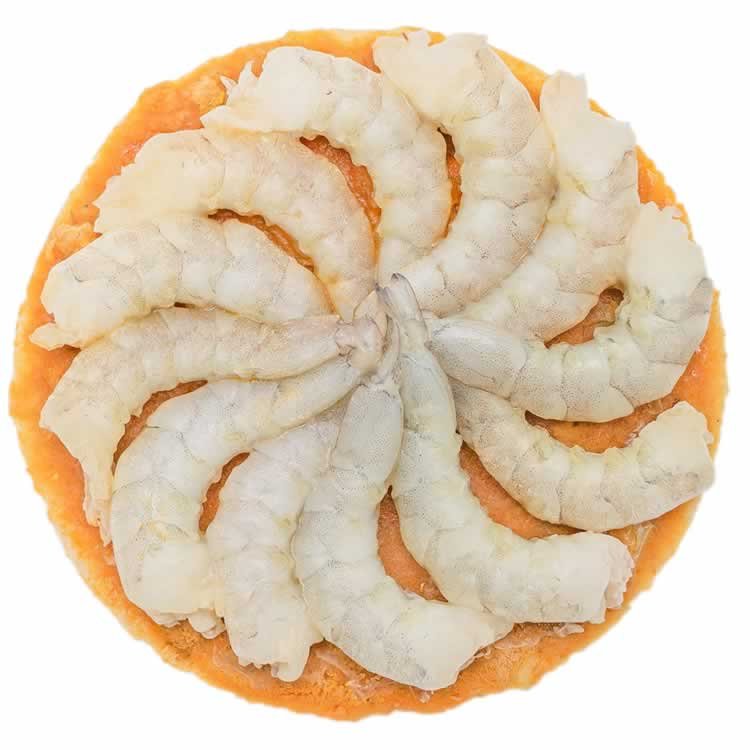 etouffee
This classic creole dish, meaning "smothered" is made with a real dark style roux and slow simmered.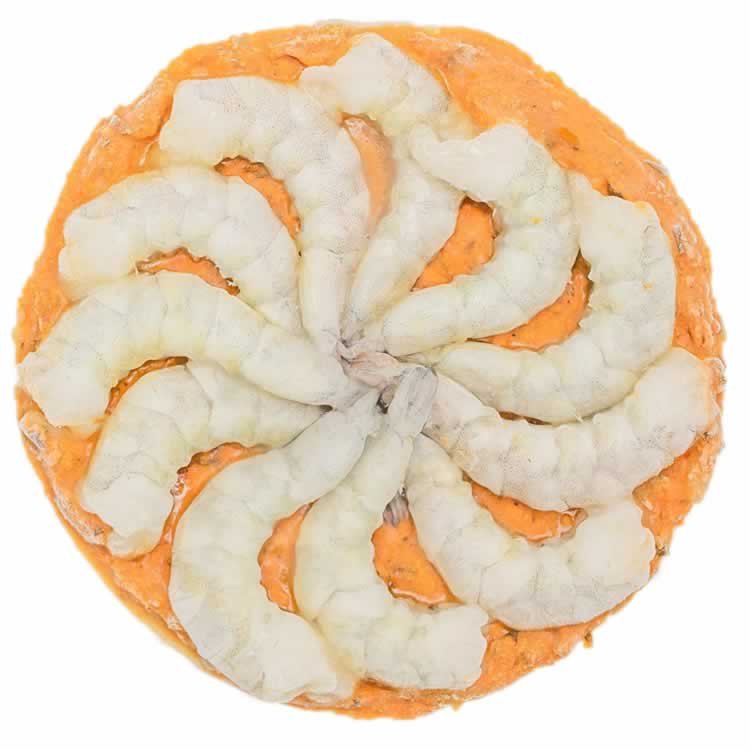 NEW ORLEANS BBQ
This Cajun dish is great as an appetizer or a meal with its buttery, tangy and bright modern take on this classic hit.
The Future of Gourmet Meals
Sauté and Serve is a collection of ready meals that are defining the future of gourmet meals through a deep commitment to environmental and social change. We make mindful business decisions that connect environmental impact, the prosperity of the farmers and factories we rely on, as well as the enrichment of the communities we live in. We aim to inspire with our solid foundation of values as well as inspire others to follow our lead and pursue sustainable, conscious business practices.
ASC Certified Sustainable shrimp in an all-natural, hand-made sauce that cooks from frozen in under 10 minutes. Pair with your choice of rice, pasta, or baguette. For low-carb options, try cauliflower rice or zoodles. The combinations are endless! With three bold flavors to choose from, it's perfect for the home chef looking for a quick & healthy meal.
More Flavors in Development!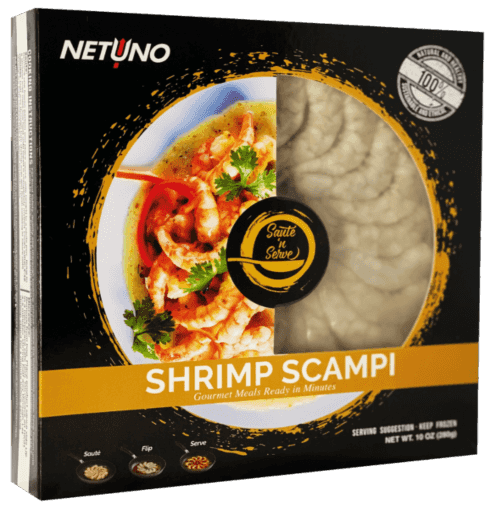 Shrimp scampi


10OZ DISKS, 36-40 SHRIMP, RETAIL BOX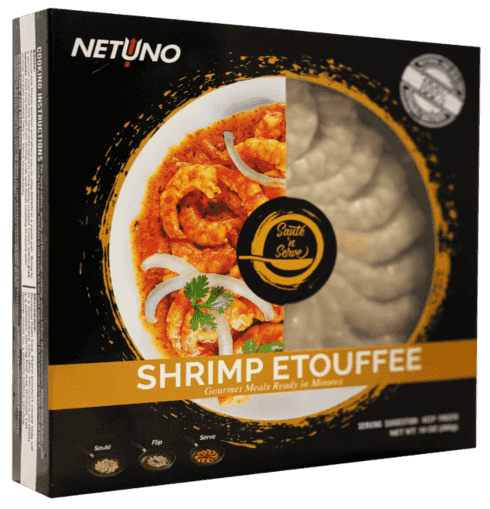 Shrimp etoufee


10OZ DISKS, 36-40 SHRIMP, RETAIL BOX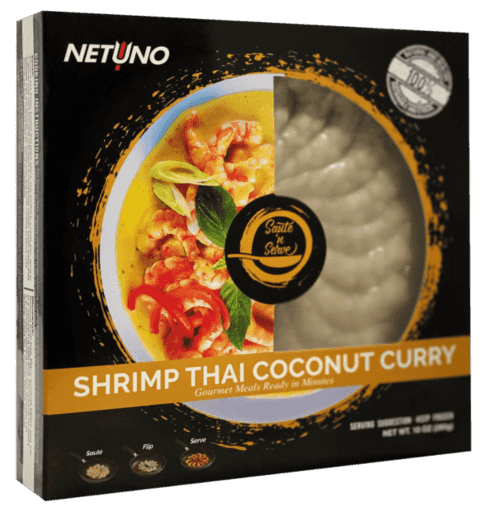 Shrimp thai coconut curry


10OZ DISKS, 36-40 SHRIMP, RETAIL BOX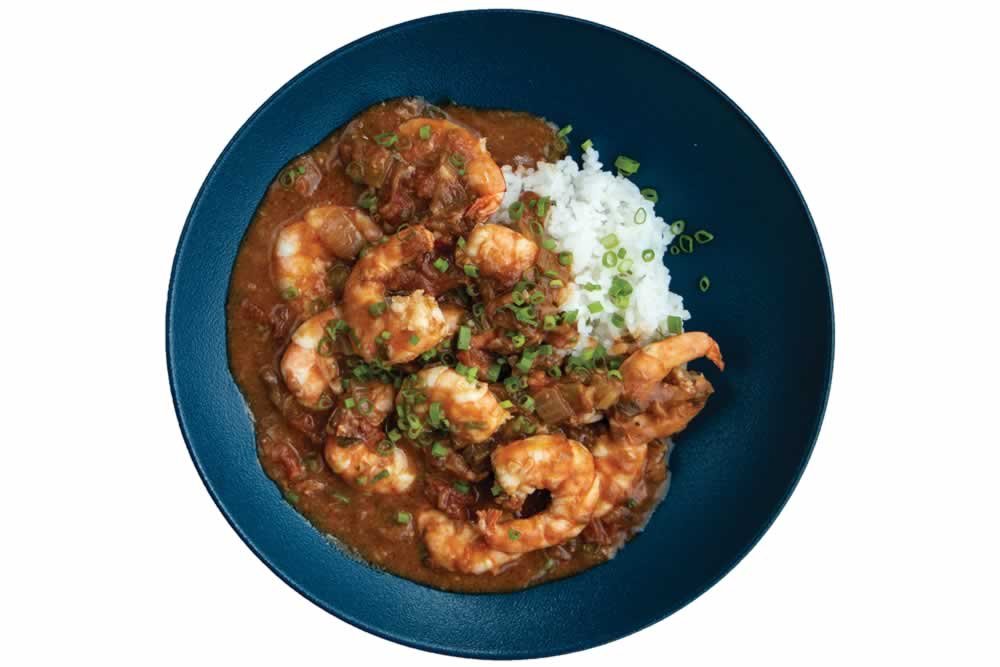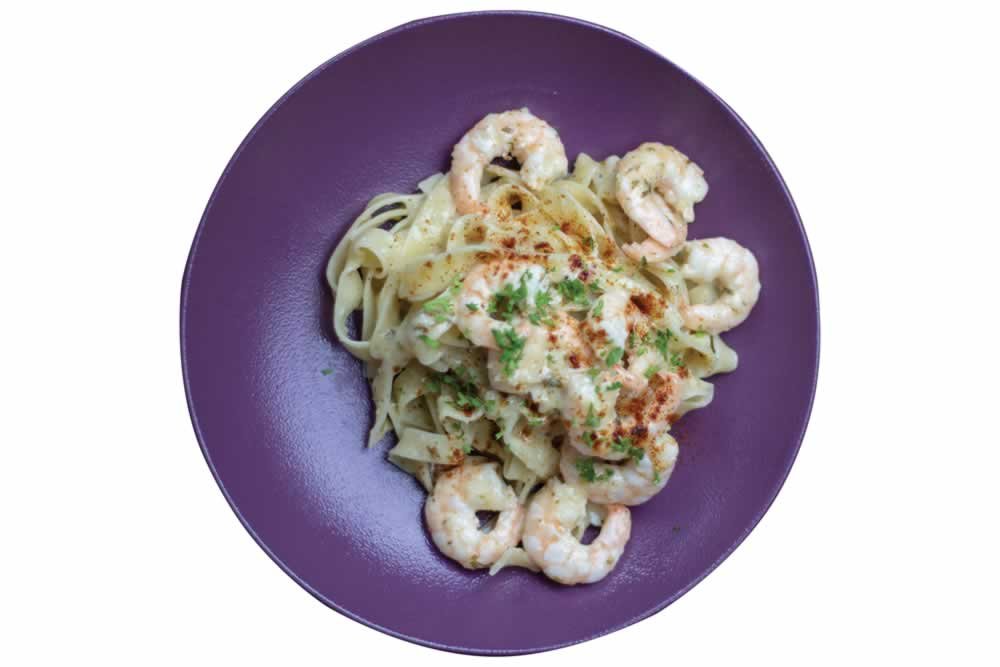 Sauté 'n Serve was developed in partnership by NETUNO USA and LP Foods.
For distribution outside of North America and the Caribbean, please visit www.sautenserve.com.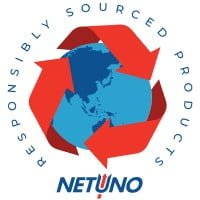 Hours
Monday: 9am – 5:00pm
Tuesday: 9am – 5:00pm
Wednesday: 9am – 5:00pm
Thursday: 9am – 5:00pm
Friday: 9am – 5:00pm
S & S: Closed
Address
511 SE 5th Ave Ste # 103/104
Fort. Lauderdale, FL. 33301