Retail Ready UPC bags for your freezer isle.
For over 25 years NETUNO has been proud to offer the highest quality seafood in the market to foodservice and distributors worldwide. With our line of retail products, we aim to provide the same quality products for the home chef.
Branzino
 Branzino is known as Mediterranean Seabass or Bronzini, is one of the hottest items in seafood right now. This beautiful fish is mild in flavor and its delicious, crispy skin make it perfect pan-seared, baked or fried. Best of all, our Branzino is responsibly sourced and certified sustainable by ASC and Friends of the Sea
squid rings
Our Squid Rings are revered by chefs for their centuries-old tenderization process that gives these calamari rings just the right bite. Perfect for sautéing in sauce or lightly breaded, fried and served with marinara and lemon. These rings make it easy to serve a sophisticated dish at home without the fuss of a night out.
snapper
Snapper is known for its firm texture and beautiful reddish skin that offers the perfect crisp when fried or pan-seared. These fillets are a great source of vitamins, proteins, and omega-3s. NETUNO also started the Snapper Fishery Improvement Project to help make fishing for Snapper sustainable for generations to come.
RETAIL ASSORTMENT
Our sleek UPC code ready packaging is perfect for your freezer isle. Our Sales Team can help you analyze your market and determine the best product mix for your customers. Prefer to use your own packaging? We've got you covered with options for private labeling. Contact our sales team below for details!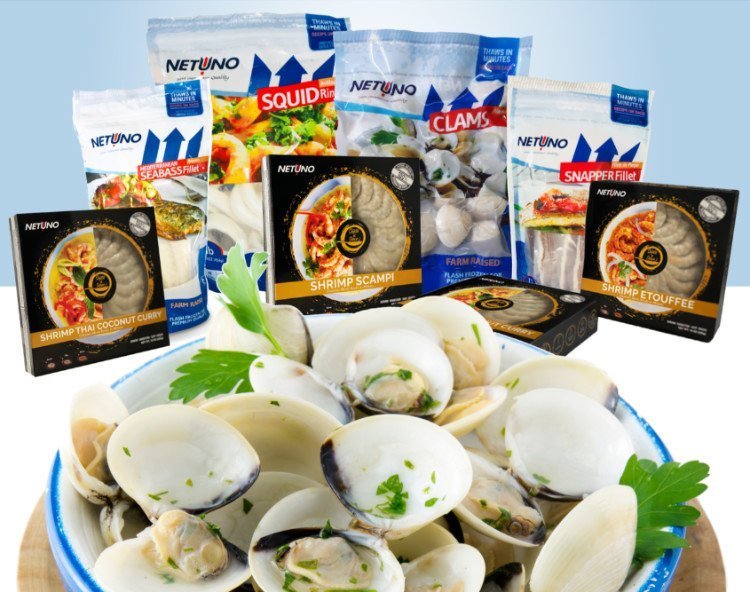 ASC Certified Sustainable shrimp in an all-natural, hand-made sauce that cooks from frozen in under 10 minutes. Pair with your choice of rice, pasta, or baguette. For low-carb options, try cauliflower rice or zoodles. The combinations are endless! With three bold flavors to choose from, it's perfect for the home chef looking for a quick & healthy meal.
MORE FLAVORS IN DEVELOPMENT!
SHRIMP SCAMPI

10oz Disks, 36-40 Shrimp, Retail Box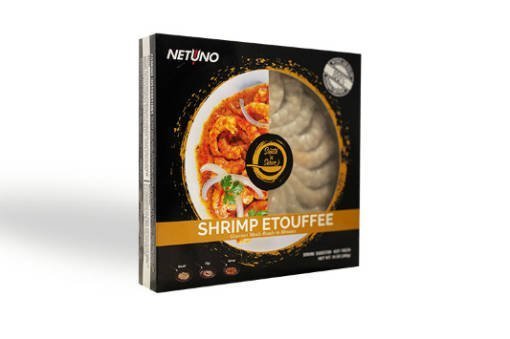 SHRIMP ETOUFEE

10oz Disks, 36-40 Shrimp, Retail Box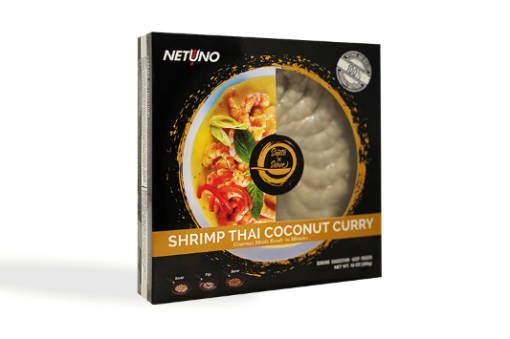 SHRIMP THAI COCONUT CURRY

10oz Disks, 36-40 Shrimp, Retail Box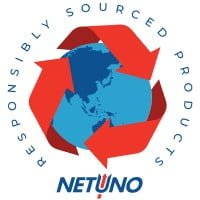 Hours
Monday: 9am – 5:00pm
Tuesday: 9am – 5:00pm
Wednesday: 9am – 5:00pm
Thursday: 9am – 5:00pm
Friday: 9am – 5:00pm
S & S: Closed
Address
511 SE 5th Ave Ste # 103/104
Fort. Lauderdale, FL. 33301